50 Years of Faculty-Led Programs!
Study Abroad Fair
Thursday, October 17, 2019
Hale House/Old Chapel
12:30-2:00 PM
International Programs Poster Session
Saturday, October 19, 2019
11:00 a.m. - 12:00 p.m., Breazzano House - Great Room
Meet with students who have gone abroad and talk with them about their experiences. The event will be introduced by International Programs Director Lara Atkins, who will be on hand to answer questions about the study abroad process.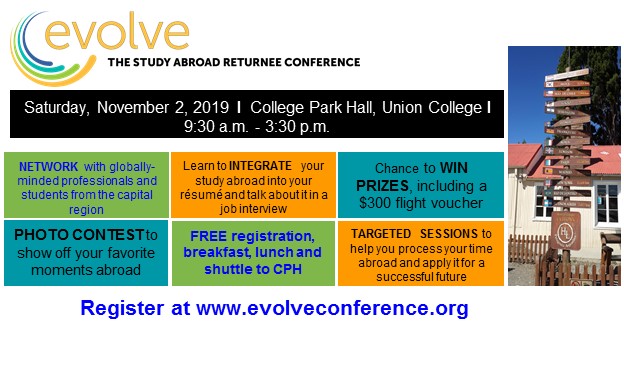 Faculty Panel on Study Abroad
November 4, 2019
5:30 PM - Messa House Great Room
International Programs will host a panel and reception with faculty leaders from study abroad programs to China. Faculty members Byron Nichols, Megan Ferry and others will discuss what surprised them, what insights they gained, what made them crazy and why they keep going back.
Enjoy delicious Asian cuisine from local restaurants.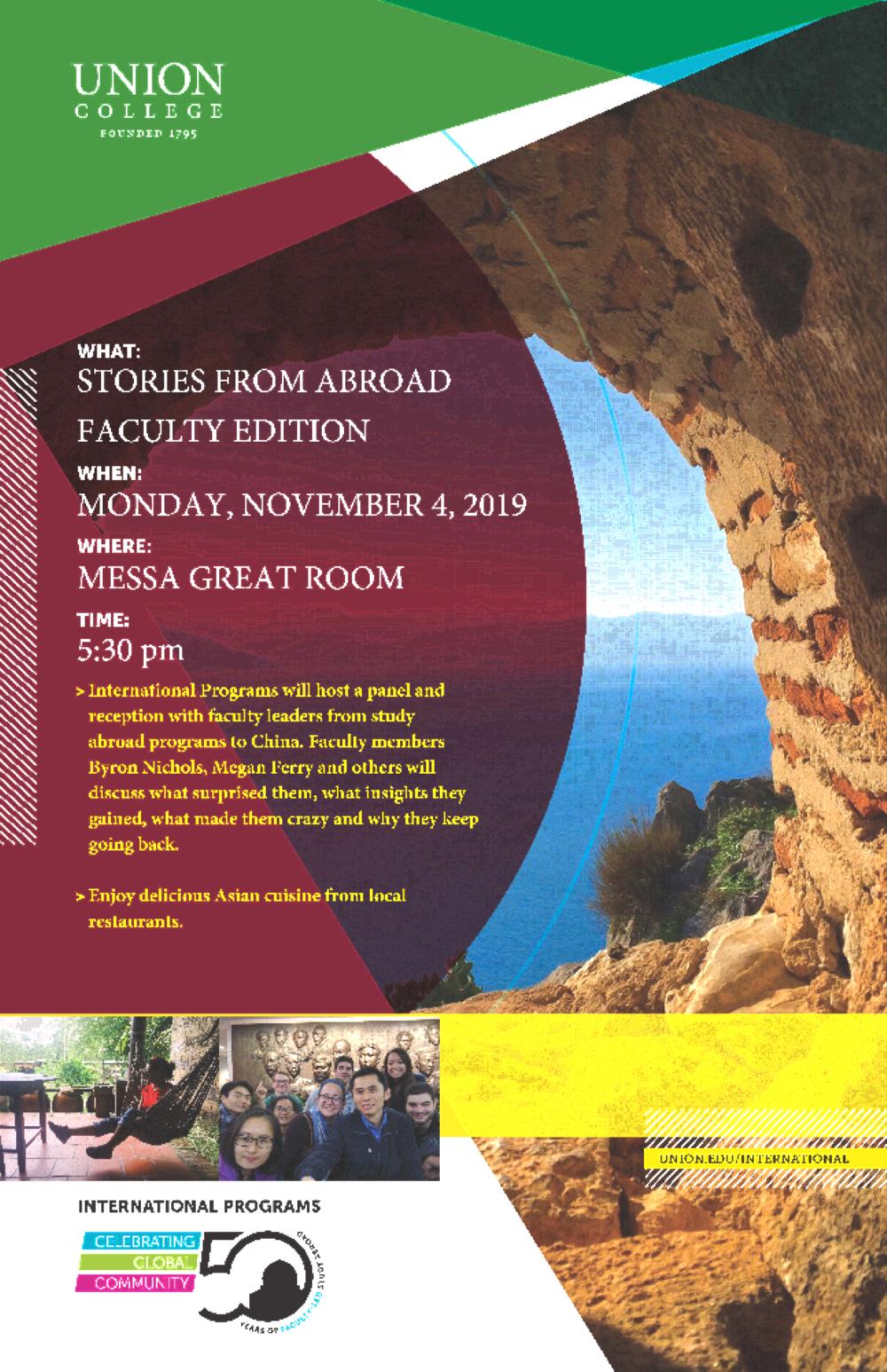 Spring Term - Study Abroad Exhibit in the Schaffer Atrium
More details to follow